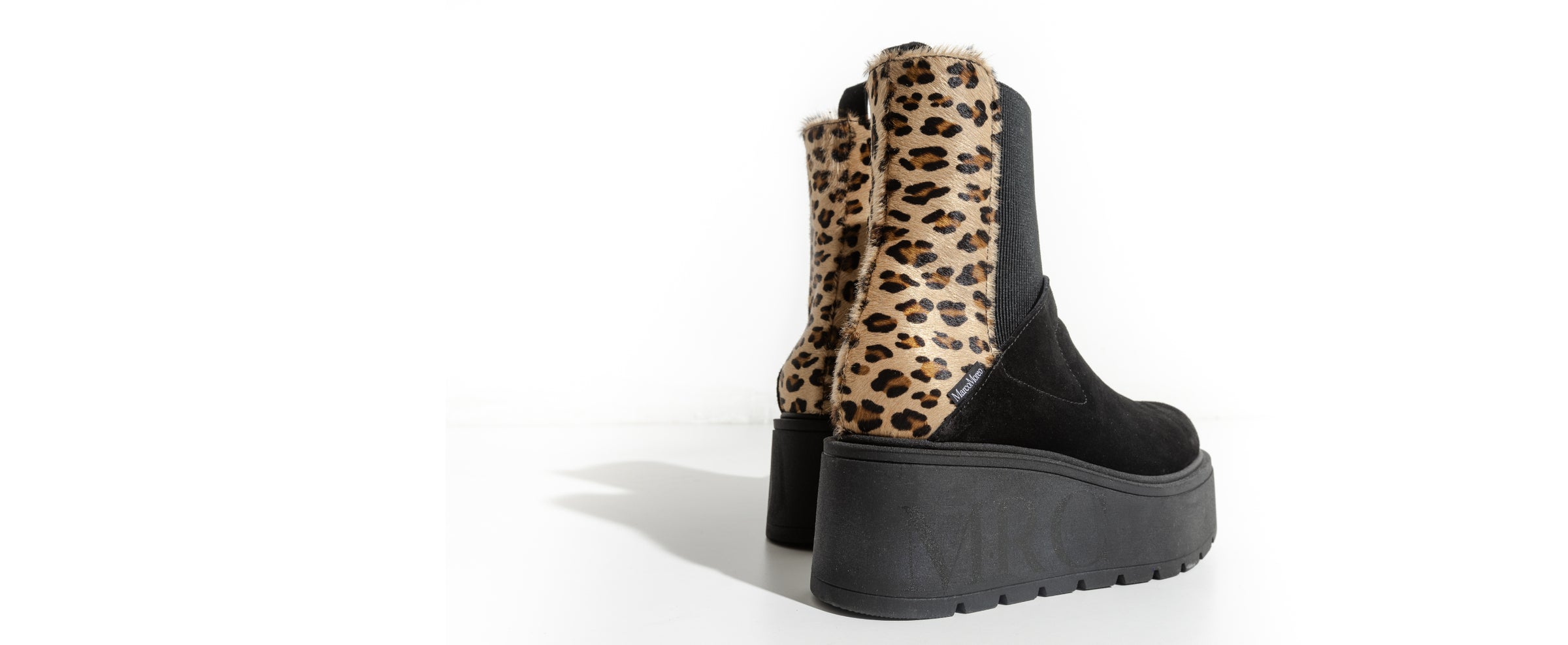 SIGNATURE COLLECTION
Show off your deluxe attitude!
Discover our deluxe Capsule dedicated to women with an eye for quality and attention to detail. MarcoMoreo Signature Collection is precious, exclusive and high-end.
ENJOY THE CAPSULE
WE ARE REALLY
MADE IN ITALY
The MarcoMoreo shoe is Made in Italy in a literal sense.
It is Italian in its essence and in its totality, from the idea to the realization.
The concept of each piece is born in Italy: it is designed in Milan – the international capital of fashion and style; and produced in the Marche – the heart of the footwear district.
If you have any doubts, the Size chart (the black button under the name of each model) has a converter for European, UK and USA sizes.
And if you want to be even more sure, you can measure your foot: the Size chart has all the instructions, and all you need is a piece of paper and a ruler.
In a sense, yes! Each Collection presents our carryovers – the styles that are always favorites and most requested – but interpreted in a brand-new way: the style doesn't change, but the materials, combinations and applications do. 
So if you absolutely adore something, make sure to get it now because, after all, it's basically a limited edition.
This is the easiest answer: worldwide! ;)
That depends on where you want to ship to – we are working on an infographic for geographic areas. In the meantime, you can find out the shipping cost while making a purchase, before reaching the final payment step of course – we hate unpleasant surprises too ;)
In general, our policy is to avoid making you have to pay additional costs beyond the shipping, of course while complying with local regulations that can change and which we try to transpose as quickly as possible. 
Preorder: you can preorder and purchase our best sellers even if they are not available when you order them: they will be made specifically for you and arrive at your home in a few weeks or so.
Notify-me: if you leave us your email address, you will be notified if the selected size and style come back in stock, at which point you can proceed with the purchase.
It's so easy! Make your purchase normally, then, at the time of payment, choose the Preorder option, basically as if it were a payment method.
Do you see the flag at the bottom right? Just click on it and the drop-down menu lets you choose between euro (EUR), dollars (USD) and pounds (GBP).
We have created an email address specifically for anyone who needs help. Write to us at support@marcomoreo.com
Our website is in English and, of course, in our language: Italian ;)
Our customer care team speaks English, Spanish and, of course, Italian ;)
Just one favor please: when you write to us, always use the Latin alphabet. Otherwise the special characters automatically transform letters into incomprehensible sequences. Thank you!
marcomoreo.com is our most well-stocked store. But you can also find us in select stores, especially in Ireland. 
To find out where, write to us at support@marcomoreo.com or on our Facebook and Instagram profiles: we do everything we can to respond as quickly as possible (taking into account the time zone: we respond from Italy, of course).